Hey folks,
I just wanted to let you all know that the Innofader and new AEM-100i are both now available direct from Audio Innovate and myself, Punky!!
This is for you big fans you simply can't wait for our products, or don't have a local distributor. PM me for the prices!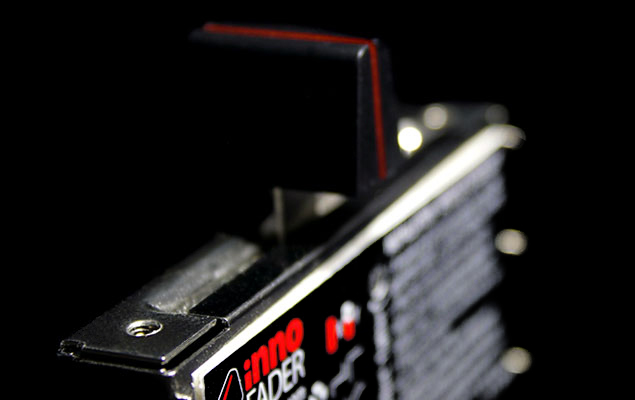 The Innofader is the most advanced crossfader on the market today. Utilizing innovative capacitance technology, the Innofader provides razor sharp cuts comparable to the Ecler Eternal and Rane Magnetic faders. Even better, the Innofader has electronic dial controls for curve control and cut-in while still letting you use the curve control on your mixer. Not only can you adjust the curve and cut-in to perfection, we've included tension adjust to make your fader absolutely perfect for you. And the best part? The Innofader is rated for over 4,000,000 cycles, and requires little to no maintenance! PM me for prices!
The new AEM-100i is the latest version of the hybrid mixer that's been taking the market by storm. With the cutting-edge Innofader and red and black faceplate included, the AEM-100i works and looks better than ever. The high quality analog effects section remains intact, complemented by the dual band pass and band cut filters. All three faders have full curve control to satisfy even the most dedicated scratch junkie. And to top it all off, the AEM-100i includes RCA master booth and record outputs, balanced XLR outputs, four RCA line inputs, two switchable phono/line inputs, two AUX 1/8" inputs, and two mic inputs with two channel EQ! All of this adds up to one of the most feature-laden two channel mixers on the market! PM me for prices!
You can find more about the Innofader and AEM-100i
here
and
here
, respectively!
If you've got any questions, please feel free to ask!
Justin Woo
Audio Innovate
Sales Representative